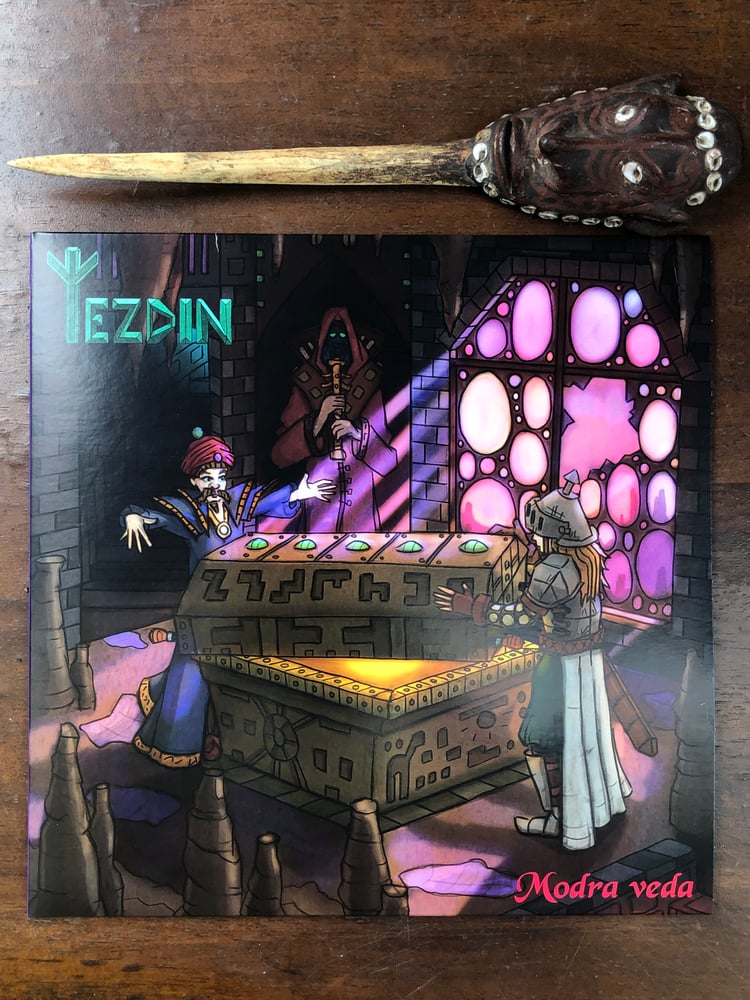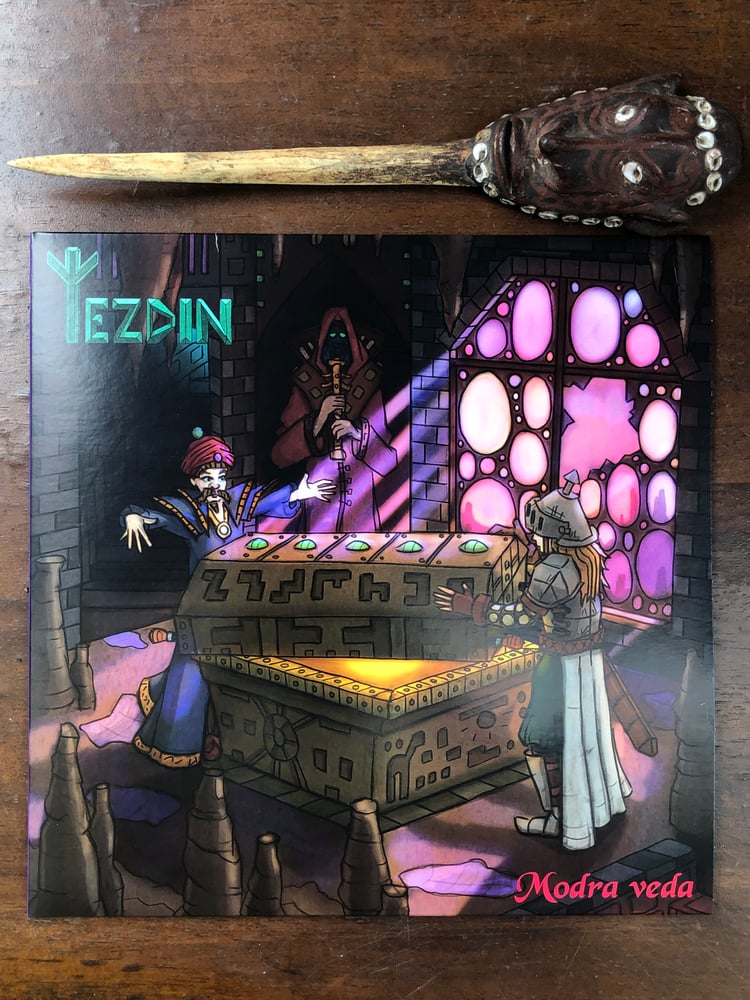 Yezdin - Modra veda LP
$22.00
Debut full-length album from Yezdin... an infectious mix of old school Slovenian heavy/black metal and sincerely colorful synth groove.
200 copies, comes with double sided insert.
Mastered by Travis Nordahl for vinyl.
In the world of man, emerald temples stand,
incense burns and brass bells ring, my tired soul begins to sing.
Let the stingray ride begin, to where my imagination rules supreme,
take me back into those halls, for I have seen their gemstone walls!
Listen here: https://yezdin.bandcamp.com/album/modra-veda
*LIMIT 2 PER CUSTOMER
Currently planned distribution through:
Hells Headbangers (US)
Nuclear War Now! (US)
Meteor Gem (US)
Crypt of the Wizard (UK)
Dim Light Candelabrum (EU)