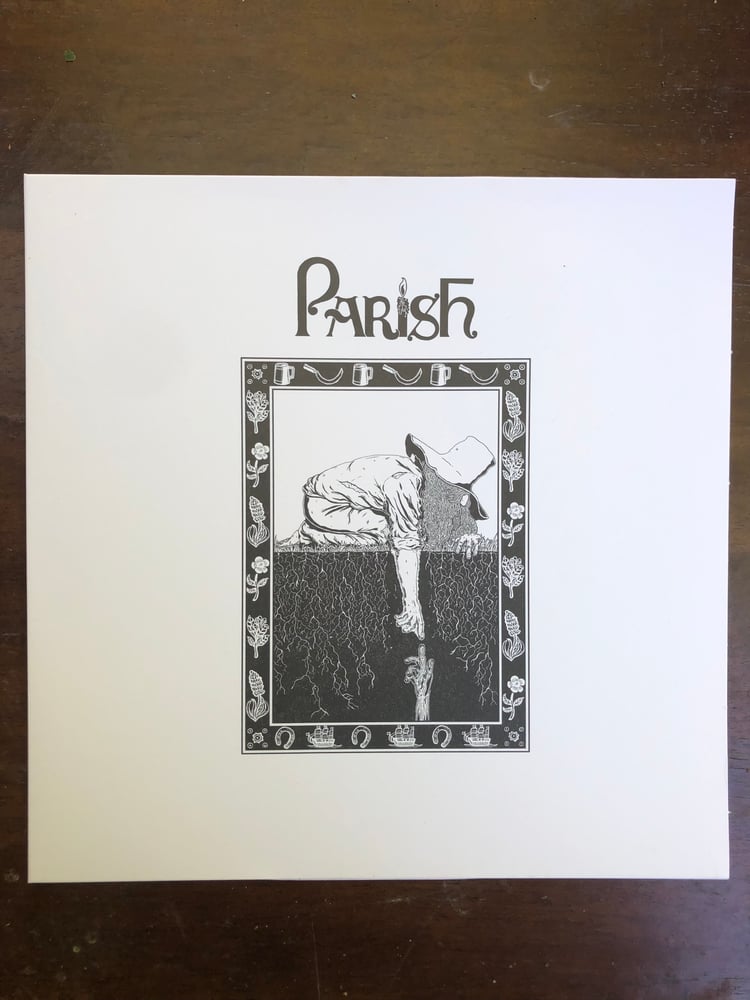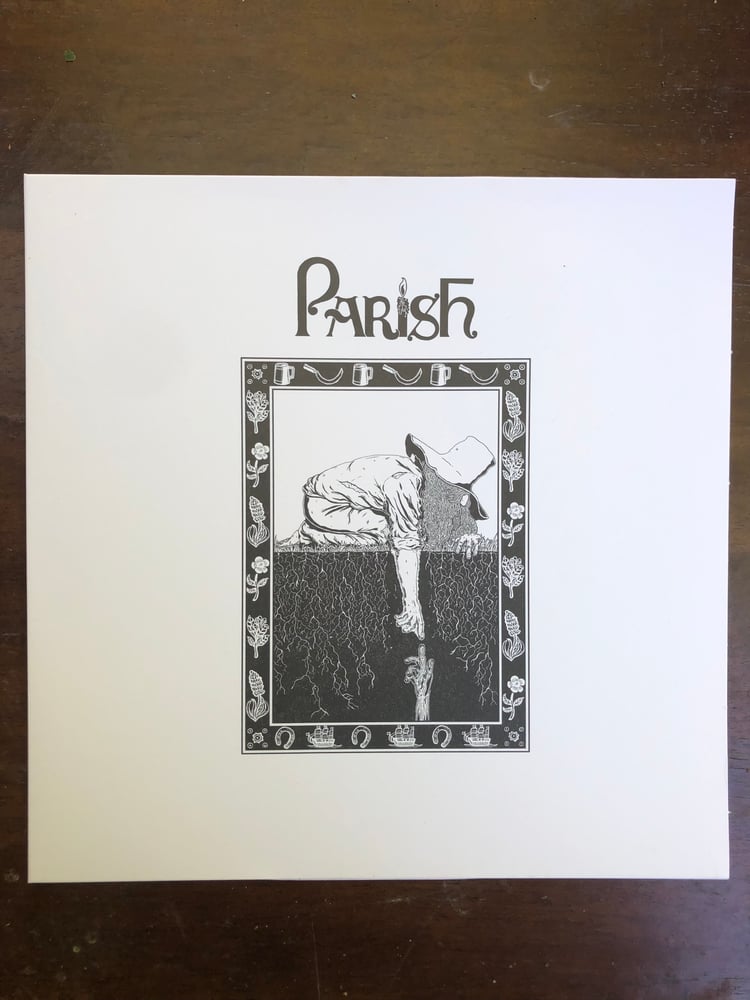 Parish - Parish LP
$22.00 / Sold Out
Import vinyl from Crypt of the Wizard (UK)
The two years since the release of their EP God's Right Hand have proved to be no fallow period for the band, who used the time to write and hone the 10 songs laid out on their self-titled debut. They returned to the majestic Holy Mountain to record the album. Making use of the studio's bumper crop of vintage equipment helped them unearth a sound that draws on the roots of heavy metal.
The band's lyrics continue to revel in notions of the pastoral. Themes concerning the works of witches and the changing of the seasons are explored with economic and elegant storytelling. Songs concerning villagers besieged by strange travellers and poor wretches locked away in gaol have the ability to conjure up a feeling of uncanny dread. Elsewhere on the album, other songs suggest a sacerdotal attitude towards the earth and those who walk it.
Parish stir up sweet memories of those subtle moments of perfection found deep in the discographies of heavy metal's historic luminaries. Their sound reaches into places previously ventured by the likes of Wishbone Ash, Pagan Altar and Budgie, as well as folk revivalists Fairport Convention - a less obvious resource for heaviness, but a fine repository for musical depth.
With any luck, Parish will in time join the aforementioned bands whose records will be played on repeat, locked in the unchangeable heart's of those unbothered by novelty and the changes in musical fashions.
Now our sermon has come to a close, peace be with you, and go forth in glory.
Listen here: https://parishuk.bandcamp.com/album/parish