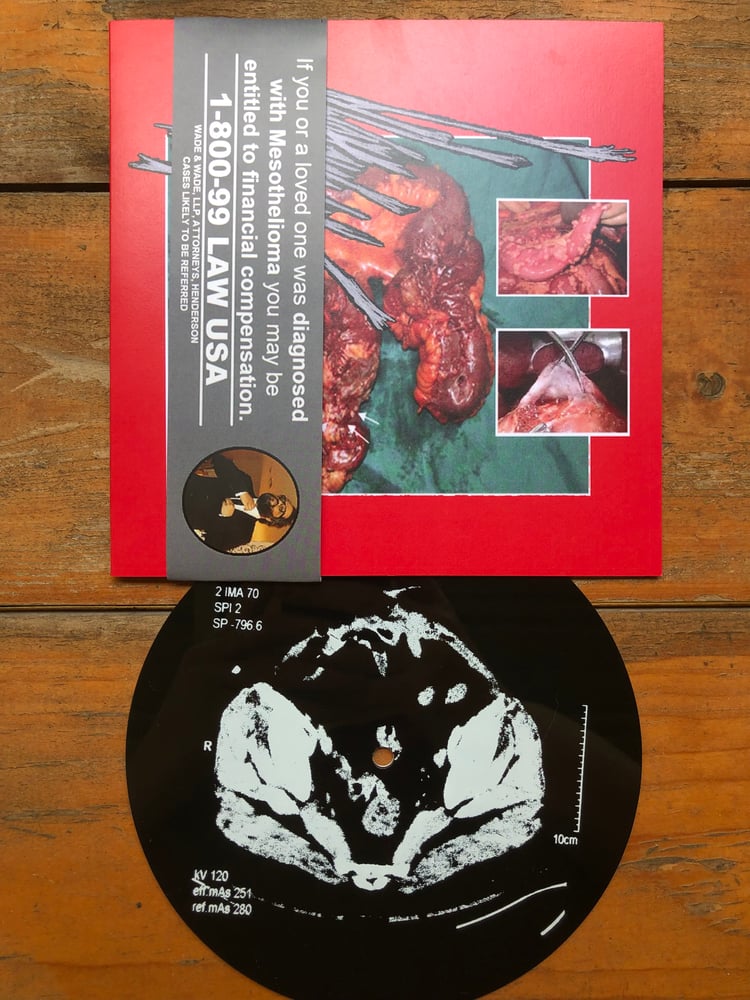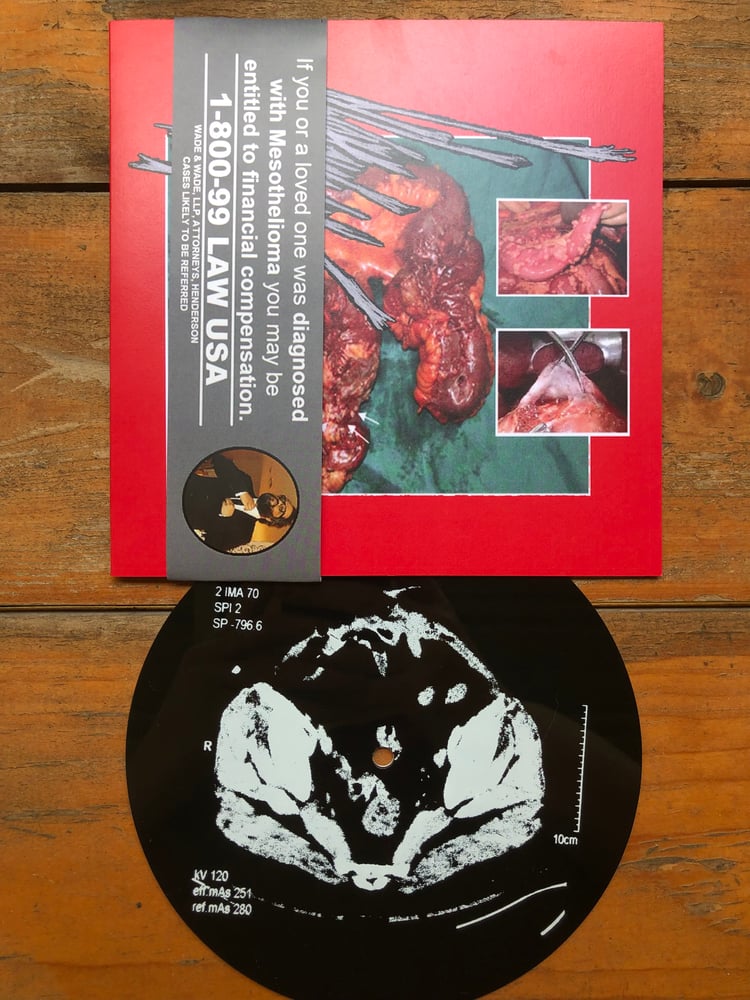 Mesothelioma - Untitled 7"
$8.50 / Sold Out
NRR-046
Ltd to 50 pieces worldwide. 25 for sale here. One sided lathe-cut 7" with b-side screen print. Full color fold over cardstock covers and advertisement band.
7-minutes of destructive goregrind from one of Nevada's finest who is also partly responsible for bands like Gender Fluids, God's America and more.
Listen here: https://www.youtube.com/watch?v=Wg67huXWiRE