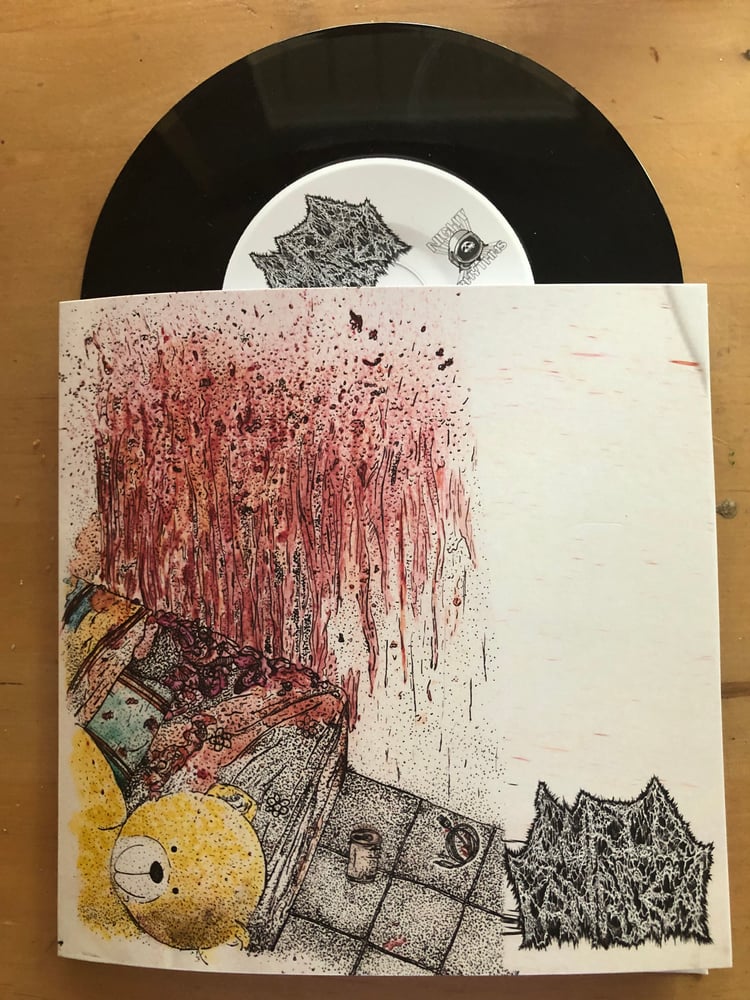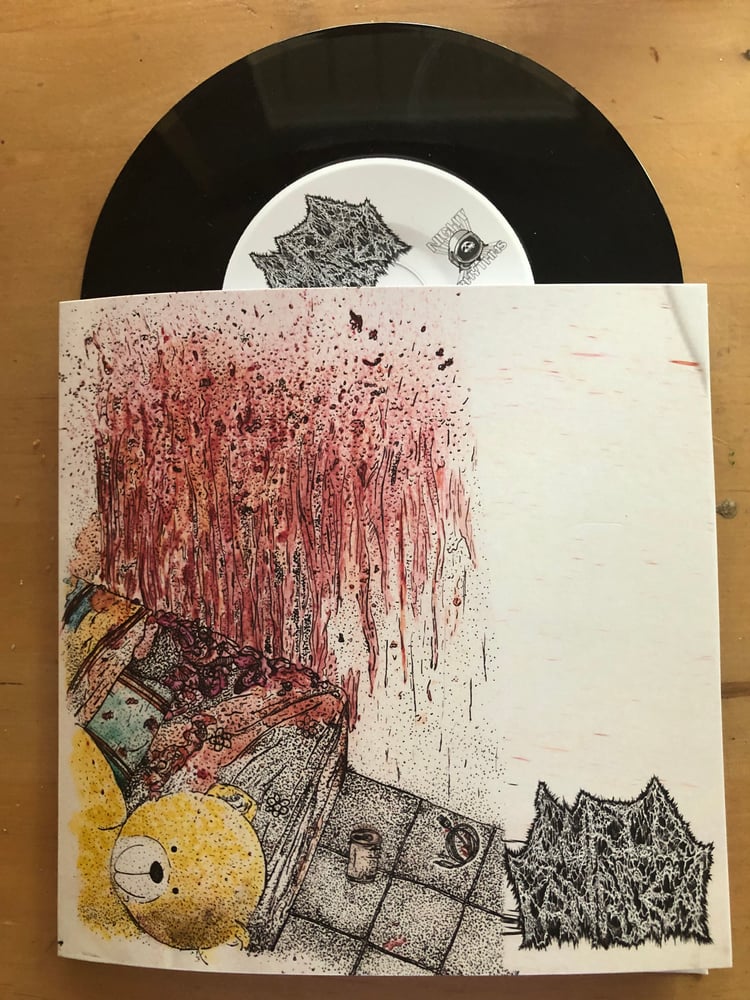 Lurid Panacea - Demo I & II 7"
$6.50 / Sold Out
Night Rhythms proudly presents the official physical release of Lurid Panacea's first two demos combined onto one filthy 7". 20 tracks / 14 foul minutes of death metal gore mania, worth its weight in putridity. Limited 200 copies black vinyl out now!
BRUTAL DEATH METAL PLAYED WITH AN ESPECIALLY GRINDING EDGE, HYPERBLASTING, CONSTANT CHANGES, RIFF CITY, FOR FANS OF FOETOPSY, BRODEQUIN, ENCENETHRAKH. MELBOURNE/OHIO GRIND ALLIANCE COLLABORATION FROM THE SICK MINDS BEHIND INCINERATED, SULFURIC CAUTERY, RAWHEAD, HYPEREMESIS, ETC.
Listen: Demo II https://luridpanacea.bandcamp.com/album/demo-ii
Listen: Demo I https://luridpanacea.bandcamp.com/album/demo