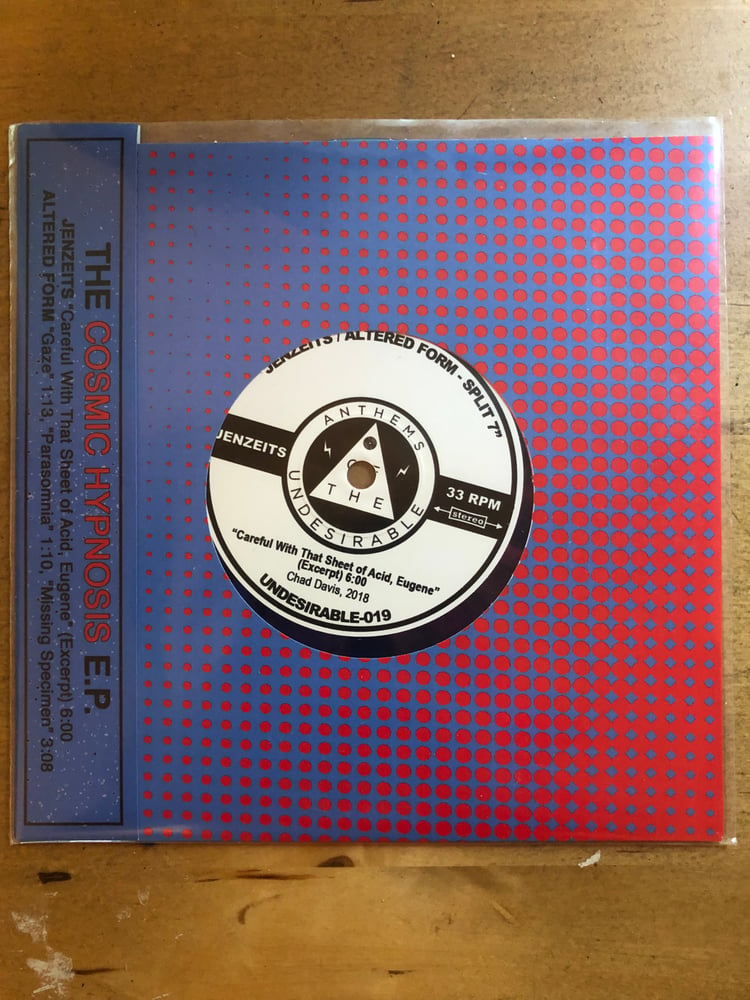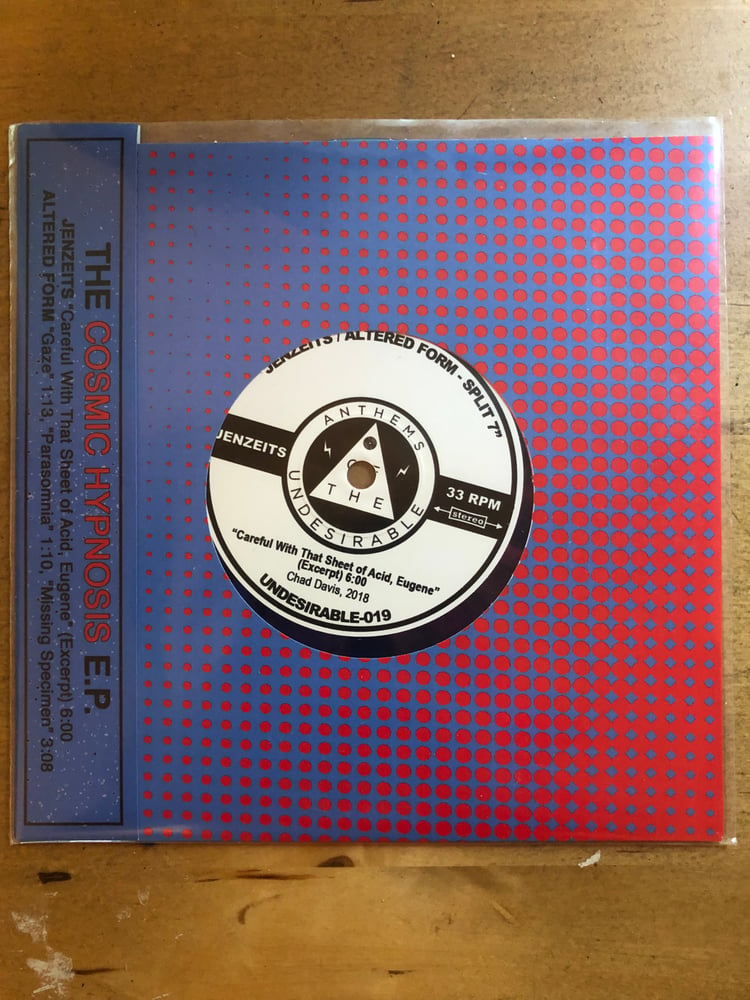 Jenzeits / Altered Form - Cosmic Hypnosis 7"
$6.00
The COSMIC HYPNOSIS E.P. is a corporeal demonstration of two acts influenced by the Berlin School of electronics, but who manifest in different manners.
JENZEITS (Chad Davis, of Romannis Motte, Hour of 13, PMK, Subklinik, etc.) offers an extended excerpt of a new track featuring the rhythmic, abstract meditations the act is quickly becoming known for.
ALTERED FORM offers three tracks of science fiction and horror inspired scoring that set tones of both dread and wonder. - Anthems of The Undesirable
250 copies on die-cut, DJ-styled 45 sleeves with foldover obi-strips, with download code. All copies on Psychedelic Blue vinyl. Mastered by Andrew Horton (Young Hierophant).
Stay cosmic.
Listen here: https://theundesirable.bandcamp.com/album/jenzeits-altered-form-the-cosmic-hypnosis-ep-undesirable-019