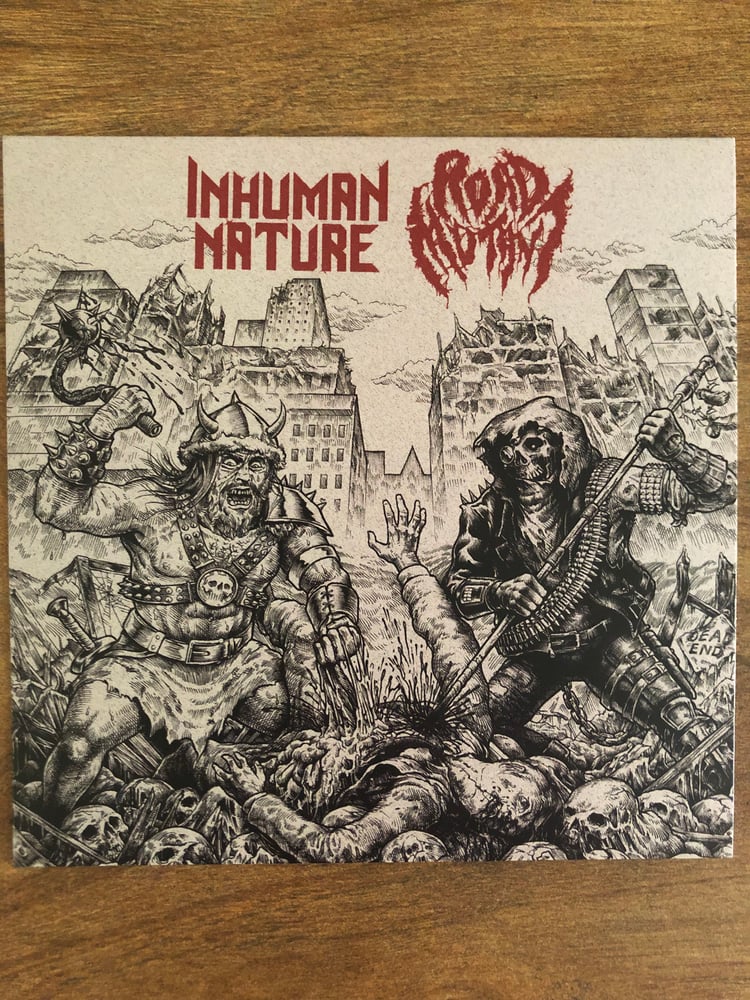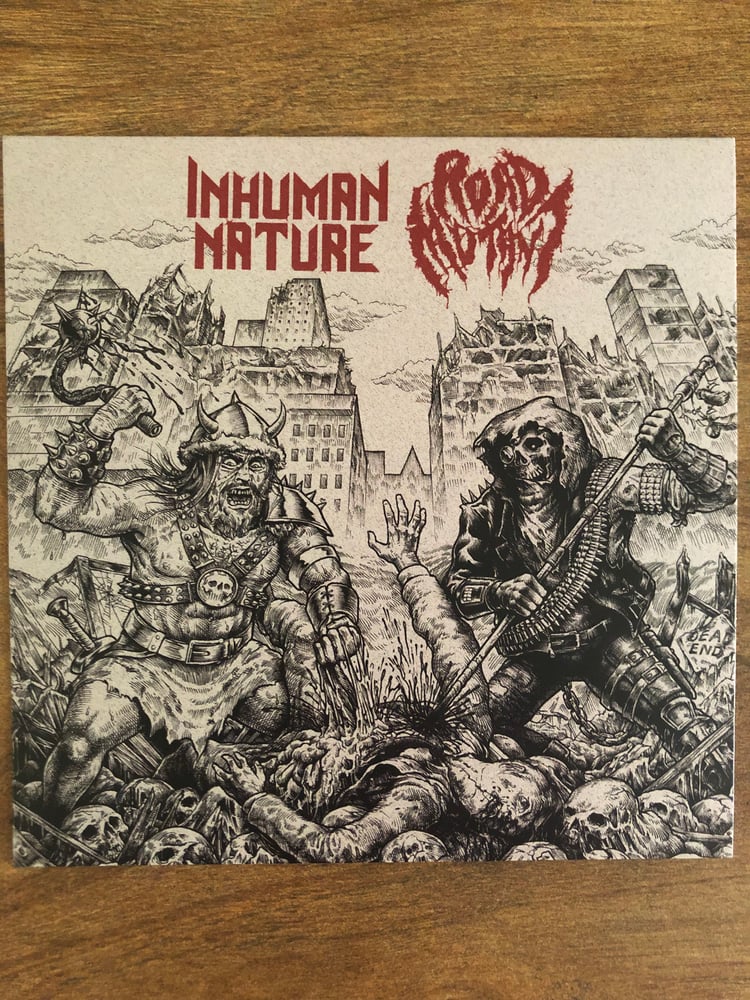 Inhuman Nature / Road Mutant - Split 7"
$8.50
Two titans of UK thrash metal come together to bring you a split 7" that will quite literally melt your face off and explode your eardrums.
Inhuman Nature and Road Mutant have been building bridges and playing shows with big names such as Fleshgod Apocalypse and Alien Weaponry, providing the thrash metal anarchy you know and love with mixes of hardcore and death metal.
This split brings out the best of both bands and will no doubt be a must listen to those who enjoy a circle pit alongside a spinkick.
Tracks are streaming on all the usual platforms, as well as the links below.
inhumannature.bandcamp.com
roadmutant.bandcamp.com
First Press - 250 blood red
Coreleased by our friends at Nuclear Family (UK)
https://www.nuclearfamilyrecords.co.uk/