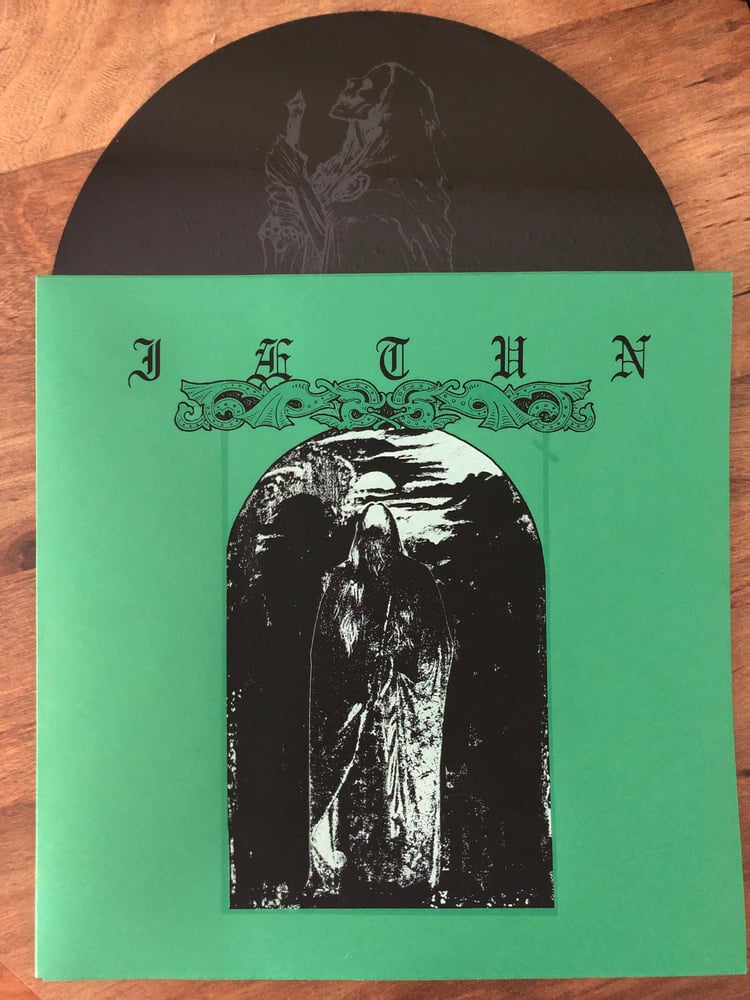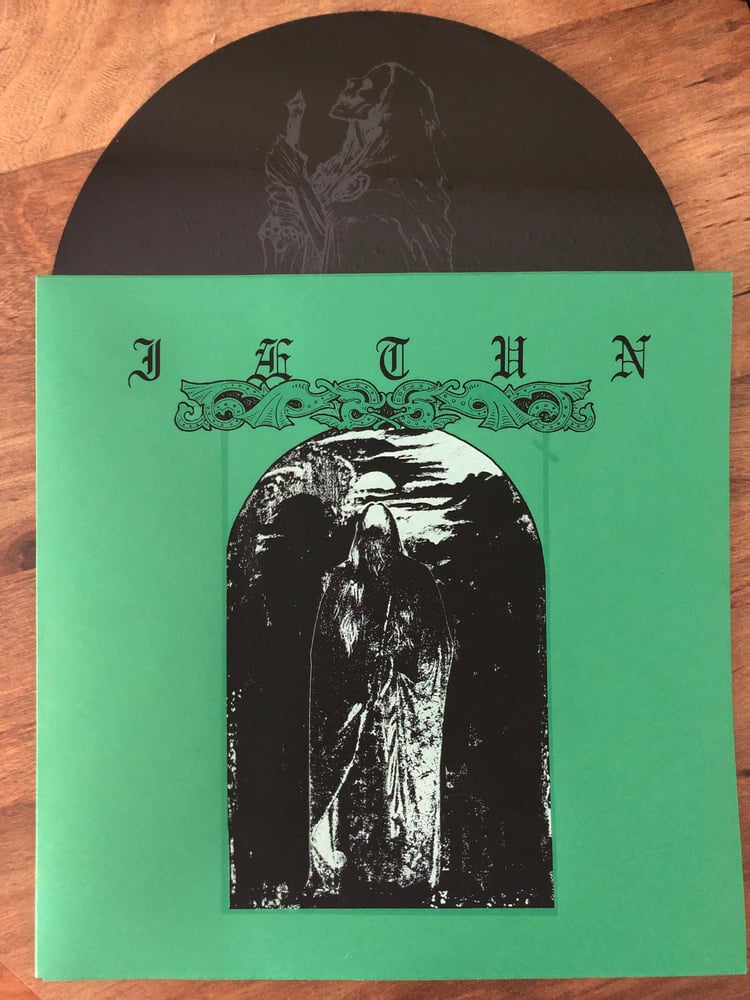 Iætun - Glámur helblár 12"
$22.00 / Sold Out
One sided lathe-cut 12" with b-side screen print. Hand screened glue-pocket jackets and double sided insert.
100 copies total. Most of them with grey b-side but some with orange that will be randomly throw in orders.
**THIS IS A GOOD SOUNDING LATHE. I use a company with a new cutting machine, so this isn't your grandmas lathes you may have heard that sound like garbage.
Distros getting copies: Hells Headbangers (use cheap DHL shipping), Crypt of the Wizard (UK), Meteor Gem (USA).
Listen here: https://brugmanziah.bandcamp.com/album/gl-mur-helbl-r