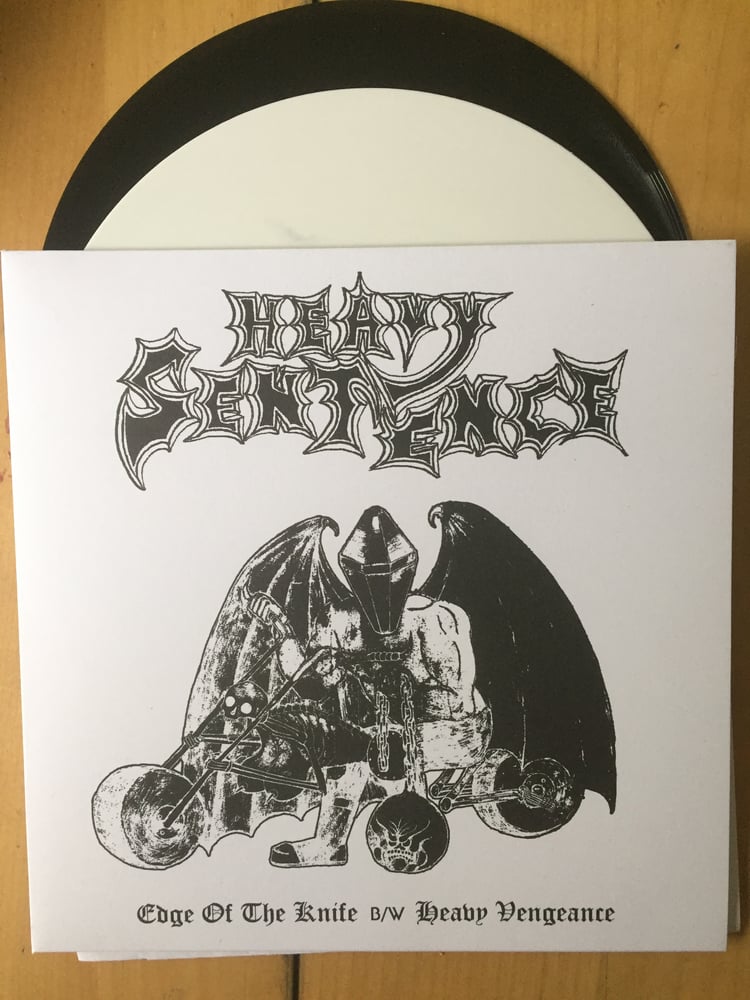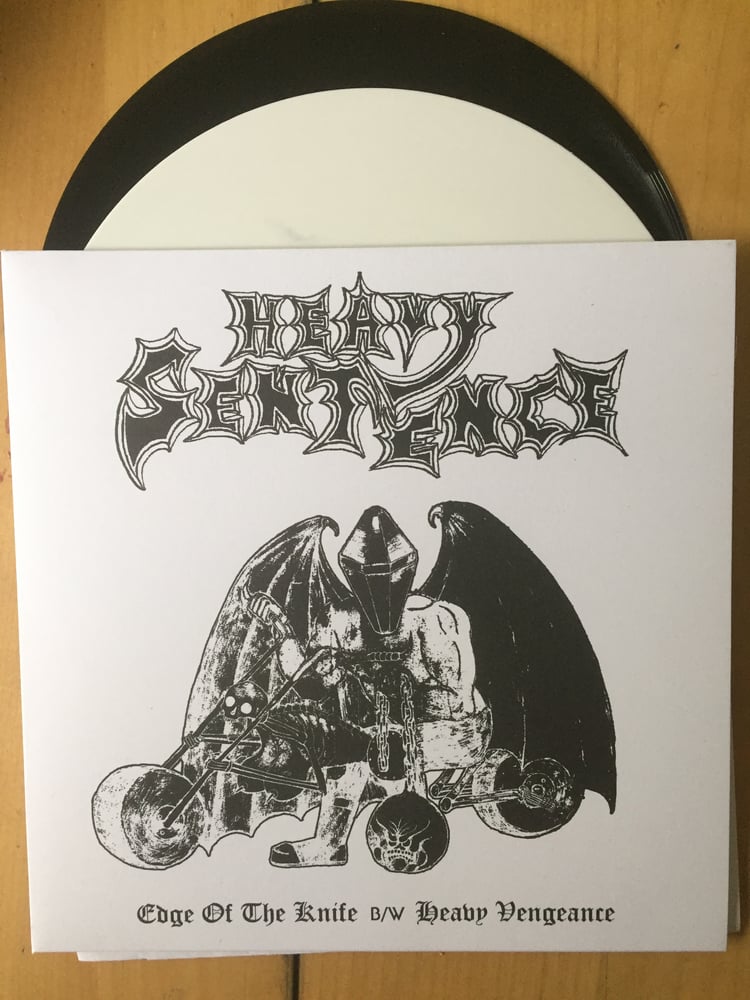 Heavy Sentence - Edge of the Knife / Heavy Vengeance 7"
$7.00 / Sold Out
300 copies reverse board jackets: 200 black, 100 white vinyl.
That's right, your favorite Manchester knight-riders are back with their second single in the form of "Edge of the Knife" and "Heavy Vengeance". This time featuring a full line-up of ne'er-do-wells adding some Maiden-esque swagger on top of their inimitable brand of street metal!
Listen here: https://heavysentence.bandcamp.com/album/edge-of-the-knife-heavy-vengeance