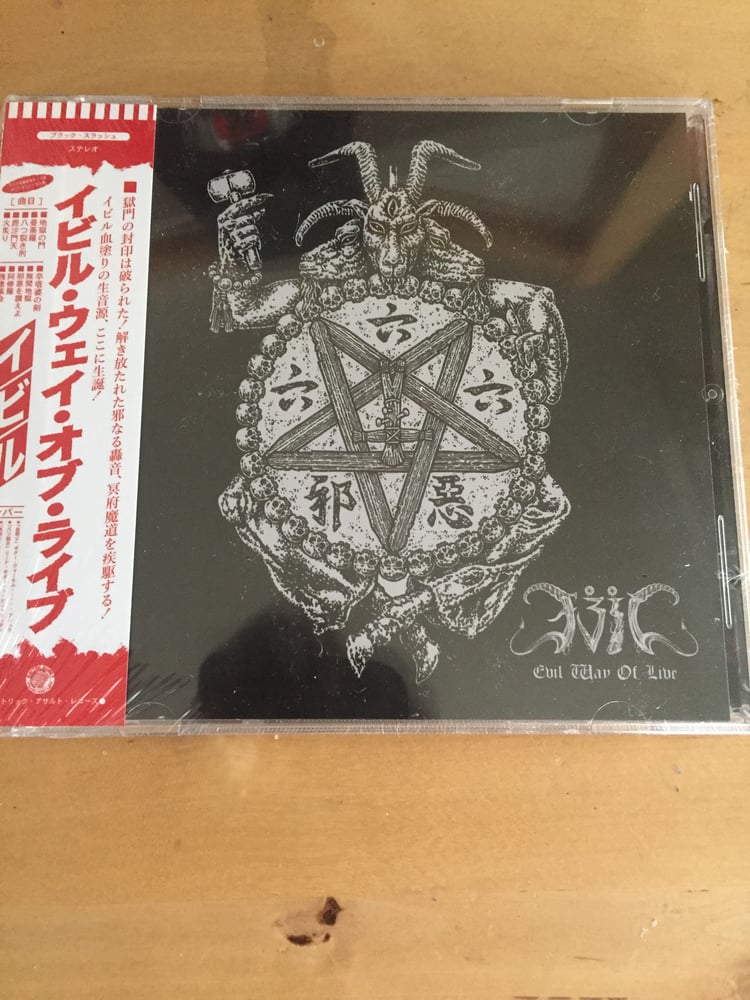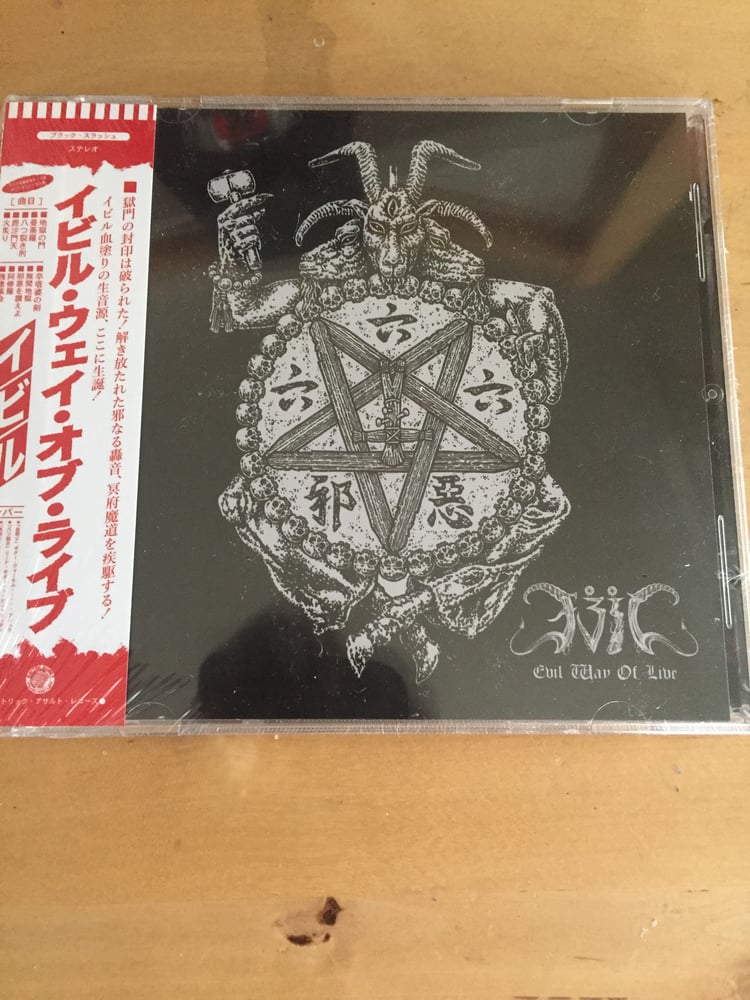 Evil - Evil Way of Live CD
$10.00 / Sold Out
Since forming seven years ago in Tokyo, the diabolical cult known as EVIL has since shown Japanese & Asian maniacs true diabolical metal both on stage and on recording, with 2017's debut full-length, 邪悪を讃えよ (Rites of Evil) (Nuclear War Now! Productions), solidifying the band's presence on the worldwide front. With countless shows across Japan and as far south as Thailand, EVIL has become one of the most ferocious live bands in Asia and the performance captured on tape at 2017's Asakusa Deathfest is a testament to this statement. Electric Assault Records is extremely proud to present this merciless set in its entirety as Evil Way of Live, first on CD for the band's first-ever appearance outside of Asia (European tour with Bonehunter and at Never Surrender Fest in Berlin). As a bonus, EVIL has re-recorded four select demo tracks from 2012-2013 as well as a cover of the Sepultura classic "Mayhem."
Limited to 1,000 copies. With OBI and 24-page booklet..
Electric Assault Records, 2018.
Listen here: https://electricassaultrecords.bandcamp.com/album/evil-way-of-live