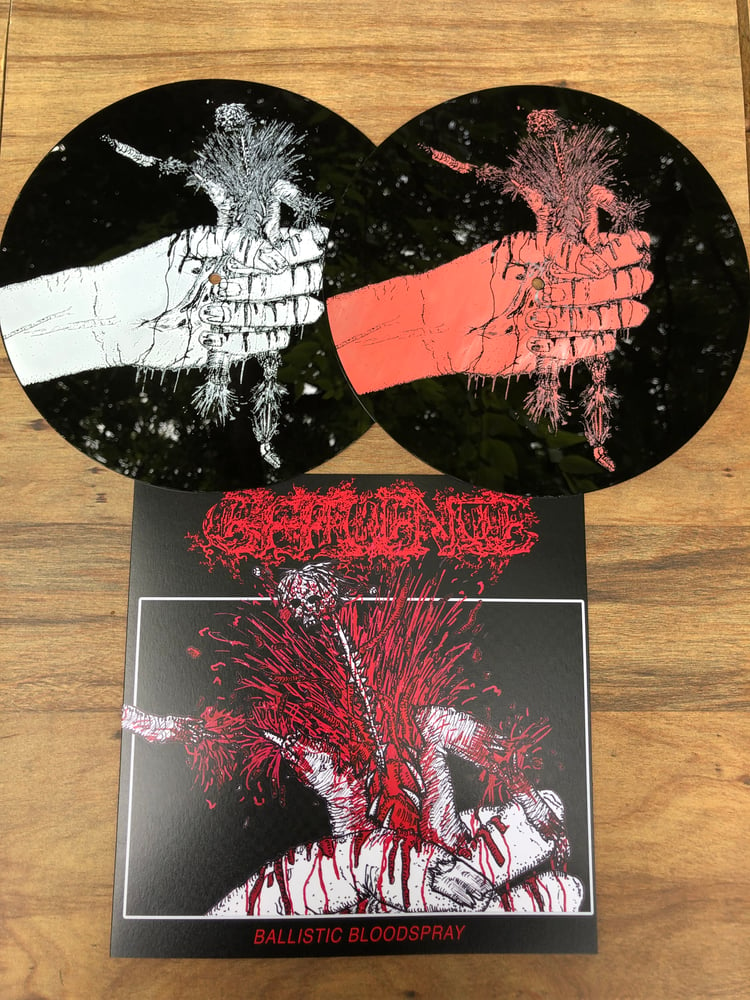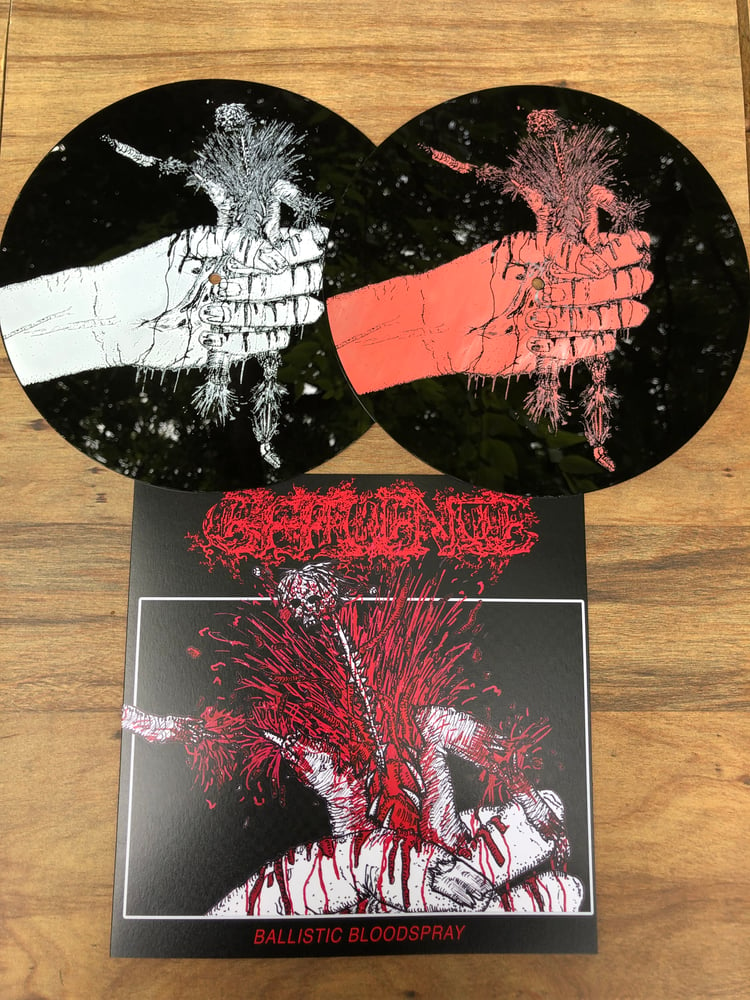 Effluence - Ballistic Bloodspray 10"
$19.00
Effluence is at the forefront of limit-expanding, extreme brutal death/gore . Night Rhythms is proud to bring you the absolutely insane Ballistic Bloodspray EP to vinyl. A companion piece to the artistically related Meticulous Butchery 10"
Single-sided 10" comes with 4-panel foldover cardstock hand-numbered covers and b-side screen print. Limited quantities of color screen print will be sent randomly. 150 copies total pressed.
*This is a great sounding lathe record, but with new machine/tech at Little Elephant (USA).
Listen here: https://effluence666.bandcamp.com/album/ballistic-bloodspray